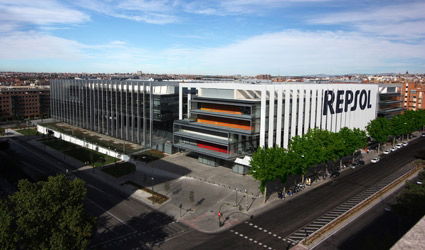 THE BOARD of Repsol has given the green light to an outline $5 billion (€3.7 billion) compensation deal with the Argentinean government.
In return for the dollar denominated government bonds, the oil giant will drop legal action against the Argentinean government for its nationalisation of YPF, a subsidiary of Repsol.
Originally Repsol was demanding $ 15 billion, (€11.03 billion) later reduced to $10.5 billion. (€7.72 billion).
When YPF was nationalised Repsol lost half its oil and gas production at a stroke. The basic terms of the deal were thrashed out when Repsol representatives met government officials from Spain and Argentina and the chief executive of Mexico's state oil company Petroleos Mexicanos (Pemex).
Pemex, which has a minority stake in YPF, may now join in the exploitation of shale oil and gas deposits in Neuquen province's Vaca Muerta. Repsol had previously estimated the area to have 22.5 billion barrels of oil.