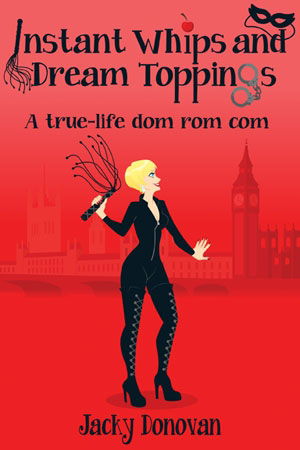 AN MP with a choux fetish; a Paddington Bear with a penchant for aprons and a squirming Batman in baggy blue Batpants. These are just a few of the bizarre and humorous but true, tales that come to light in a new book written by Torrevieja home owner Jacky Donovan. 
Originally from Newcastle, Jacky was a strong student, a successful career woman and a loyal wife, before she swapped all of that for a life as a dominatrix in London in command of her own dungeon She said: "A series of unplanned events; fate led me to a fetish club and from there came my business plan to open a dungeon."
As her alter ego, Mistress Kimberley, a high class dominatrix dressed in black leather, Jacky often indulged the strange fantasies of her clients including high profile businessmen, MPs, TV personalities and even a pregnant woman.
'Instant Whips and Dream Toppings' by Jacky Donovan is out now and available in paperback and E-book format from Amazon.