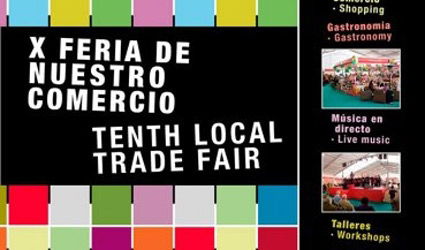 THE 10th edition of the 'Feria de Nuestro Comercio' (Our Local Trade Fair) takes place next weekend in Moraira.
It has been organised by the Asociacion de Empresarios y Comerciantes (AECO) and has a new location and format.
This year they have opted for an outdoor fair; the large tent that used to be in the parking area of Les Sorts will now be replaced by 40 individual booths set along the Avenida de Madrid. There will be a smaller tent, about 96 square metres, which will house activities throughout the event which runs from December 6-8.