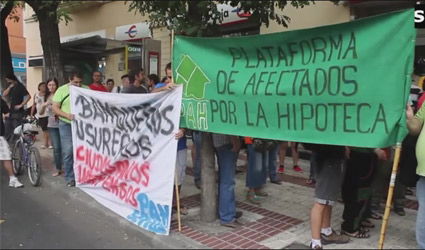 THIRTY members of the Platform of People Affected by Mortgages (PAH) staged a protest in a central Murcia bank.
Members wanted the Ibercaja bank to appoint a mediator to help four families in Murcia, Alcantarilla and Molina de Segura who have lost their jobs and are struggling to meet mortgage payments.
Following the protest the bank has agreed to open negotiations.