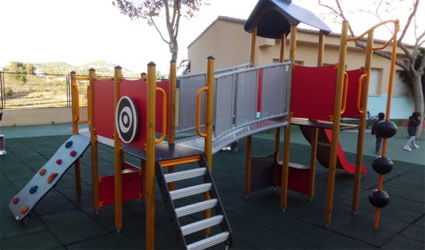 CALPE COUNCIL has built a €6,000 children's area in the Colegio Publico Olta because the school had no place for the smaller children to play safely.
The town hall asked the Alicante Government and also the Regional Department of Education, to provide a playground for the younger students at the school. To get permission for the play area town hall had to install 120 m2 of rubber floor as the law requires. It was put in at the end of the school term in June.
Once they proved to the Education Authority in Alicante that the floor was correctly fitted and it was safe for children, the Regional Department of Education installed all the equipment needed giving the younger children their own play area.