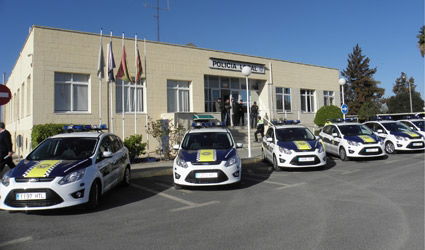 TORREVIEJA'S Local Police force has a fleet of 17 new vehicles.
The 14 Ford C-Max patrol cars; five of which have been fitted with special screen protection elements to prevent potential damage from attacks, have been adapted to include the latest technologies and GPS systems. Three vans will also join the force and be available to the GRO Overcrowding and Reinforcement Operative Group.
Mayor Eduardo Dolon said the vehicles all have diesel engines allowing significant fuel savings and reduced CO2 emissions, making them more respectful of the local environment.
The hiring of 17 new vehicles represents an investment of €734,368 and will be leased over a four year period.