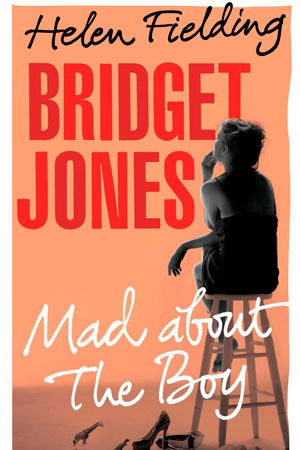 Mad about the boy – Bridget Jones by Helen Fielding
Great comic writers are as rare as hen's teeth. And Helen is one of a very select band who have created a character of whom the very thought makes you smile. 
Bridget Jones' Diary, charting the life of a 30-something singleton in London in the 1990s was a huge international bestseller, published in 40 countries and selling over 15 million copies worldwide.
Its sequel, Bridget Jones: The Edge of Reason, published soon after was also a major international bestseller. Both were made into films starring Renée Zellweger, Hugh Grant and Colin Firth.
Set in the present, the new novel will explore a different phase in Bridget's life with an entirely new scenario. The novel follows a year in Bridget's life where she tries to get her life back in shape. She has spent a few years missing Mark and focusing on her children, but with the encouragement of her friends she looks to re-enter the dating scene. 
 "If people laugh as much reading it as I am while writing it then we'll all be very happy," Helen Fielding has said.