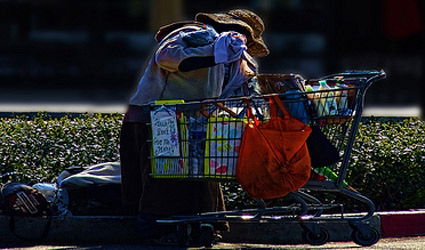 CARITAS, a Spanish charity association, has said the number of homeless people in Alicante has increased by 21 per cent during 2013.
There are twice as many women living on the streets and triple the number of young people aged from 18 to 25 than were registered last year.
Caritas is now helping more than 2,000 of the 3,500 homeless people, with the rest being helped by other charity associations in the area.
Charo Moreno, from Caritas who works with the homeless explained that lots of these people are in this situation because they were evicted from their homes by the banks.
"The biggest problem with this situation is that the people living in these conditions are normally affected by more diseases, which increases the risk of social exclusion." She added it is more difficult for them to get medical assistance because most are non-registered foreigners and 60 per cent do not have a medical card.
Caritas says their life expectancy is 20 years below the rest of the population.