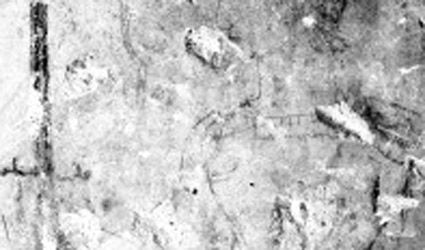 ANCIENT drawings have been found during restoration work on the Casa de la Candelaria in Javea.
The municipal archaeologist, Joaquim Bolufer, said test have dated them to the 15th century.
These are drawings representing various sailing vessels, two figures apparently dancing and a warrior armed with a short sword and shield. The pictures are distributed over several walls of the upper floor of the house, which was originally a Gothic mansion and has undergone several extensions.
The Valencian Restoration Institute will now help Javea Town Hall to preserve them.