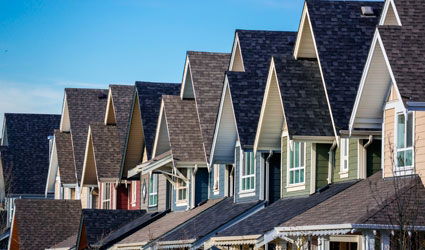 LOVE them or hate them, neighbours can have an enormous impact on your daily life. Neighbour relations here in Spain appears to be particularly fraught and a long way from the warm and cosy set-up portrayed in the Australian TV show.
Some of the calmest and kindest people I know confirm that they are embroiled in some feud over property lines, right of way or undesirable building projects to sully the relationship. Making 'denuncias' at the Policia seems to be a particularly common and popular activity. 
Growing up, I believed that neighbours were there for a friendly morning chit-chat, to borrow cups of sugar from, or perhaps to look after your pet.
Perhaps it is the tempestuous Southern temperament or a result of the ambiguous laws and rules surrounding property as I have previously highlighted in Expat Strife (link to http://www.euroweeklynews.com/columnists/ulrica-marshall/item/109775-imprecise-how-long-is-a-piece-of-string?), but the concept of live and let live does not seem to apply here. Costly squabbles may, however, be the least of your worries. 
Spain is still viewed as a haven by many hardened criminals. UK's National Crime Agency (NCA) alongside the Spanish government recently revealed that some of Britain's most wanted are at large here. Unsavoury mugshots of the so-called 'Unlucky 13' were posted with details of their crimes, ranging from murder to peadophelia: Not the sort of neighbour that anyone in their right mind would wish for. 
Many, the NCA claim, are here because of the drug smuggling opportunities, with hashish from Morocco within reach, while others mistakenly believe it is a safe place to hide.
In 2012, there were 1,599 arrests of Britons in Spain – not all in the big league in the style of the 2000 film 'Sexy Beast'.
But since 'Operation Captura' was launched in 2006 to target serious criminals who have fled the UK, 54 of the 76 listed have been caught. 
The NCA and Spain now call upon the public to be more vigilant and report any suspicions.  Still, confessions at a cocktail party are unlikely. Not least because, 'So, what do you do?' is a taboo question. Mainly because the answer is often obvious – many of us retiring or relocating here in the search of sun, golfing, and a better life.
A few have left behind a troubled relationship with tax authorities, teetering at the brink of legality, and have no wish to discuss this. Then there are the '13'. 
Since spotting the criminals in our midst is no mean feat, it may be worth taking a look on the Crimestoppers website (under Operation Captura). Most likely is that  your neighbours are not only law-abiding citizens but also of that old-fashioned ilk that look out for your house when you're away and that you can run to when baking that Christmas cake, realising you are short of one cup of sugar.