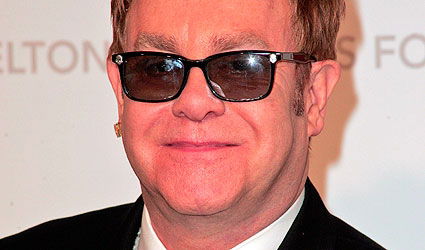 HOW I scorn modern music. True talent has been shouldered aside by electronic gimmickry and vulgarity.
Elton John says it for me: "I regard all pop music as irrelevant in the sense that people in 200 years won't be listening to what is being written and played today. I think they will be listening to Beethoven."
What music will our age group leave to future generations? Only the soundtracks from the movies? Often, more money is taken from motion picture soundtracks than is taken at the box office.
The story behind these compositions can be as interesting as the movie. One of the 20th Century's most poignant melodies was Lara's Theme that underscored the movie Doctor Zhivago. 
This haunting melody was not the first choice of the film's director. David Lean, unable to ascertain rights to a preferred Russian ballad, turned to the composer Maurice Jarre.  He said: "Go up into the mountains and take your girlfriend with you. Write the music, not for the movie but for her." Lara's Theme was the outcome but begs the question who was the real Lara?
A mystery source of inspiration lies behind Sergei Rachmaninoff's Piano Concerto No. 2. Voted the most romantic music ever composed, it was the musical score for Brief Encounter, the award winning iconic movie.
The 1945 film tells the heart-wrenching story of a middle class English wife and mum.  Fate brings her to a brief encounter (hence the movie's title) with a doctor travelling on the same train. 
The tender romance between the two strangers begins when Laura Jesson (Celia Johnson), returning home from her weekly shop, suffers a little grit in her eye. A sympathetic Alec Harvey (Trevor Howard), a local doctor comes to her aid and removes the grit. 
The action, or rather the lack of it for the dalliance remains unconsummated, takes place at an urban railway station during the last months of World War 11.
A triumph for David Lean the movie captured the mood of a sombre nation. The film came second in a British Film Institute poll (1999) of Top British films. Why Rachmaninoff's Piano Concerto was chosen as the movie's theme music was a mystery. 
Another matter of speculation is what inspired the Russian composer to write this touching keyboard melody. Depressed after the failure of his first concerto the musician was referred to neurologist and amateur musician Dr Nikolai Dahl. Only after four months of daily remedial sessions did Rachmaninoff's creativity return and the second concerto was the result.
Howard Shelley, an expert on Rachmaninoff reveals the real inspiration behind it.  He said:  "One member of Rachmaninoff's family suggested to me that rather than Dr Nikolai Dahl's hypnotherapy having been responsible for Rachmaninoff's miraculous recovery, it was actually his interest in Dahl's highly attractive daughter that got him composing again." Was that a brief encounter too?