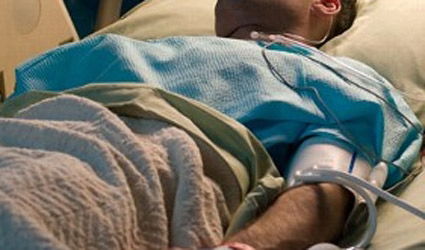 A MAN, 20, was admitted to hospital in a critical condition after being stabbed in the neck in an argument over a mobile phone in Malaga.
National Police have arrested a youth under 18 who handed himself in at the police station.
Both young men, who live in the area where the events took place, had been playing football on the grounds of a school although it was closed and only the cleaners were there.
The women cleaners heard shouting and when they got outside, the victim was on the floor in a pool of blood with only two others near him. They had covered his wound with a tracksuit jacket and called the emergency services.  The victim had suffered a cut artery and a damaged windpipe
Paramedics attended to the man on the scene as he had lost a lot of blood, before transferring him to hospital where he underwent emergency surgery. He was said to be stable, on artificial respiration and in an induced coma.