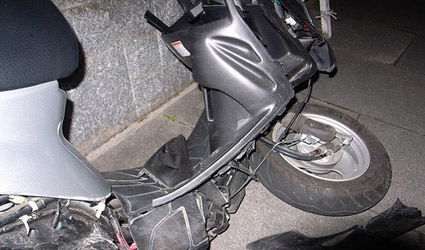 NINE people have been arrested in Palma for allegedly belonging to a gang that specialised in stealing scooters.
The youngsters have been accused of stealing at least 43 vehicles, disassembling them and using the pieces to repair and illegally sell other scooters.  The accused reportedly stole to order, stealing a required model of scooter by breaking their padlocks and forcing the handlebars. They then disassembled them in an establishment they used as a garage, leaving the chassis in an abandoned plot. The pieces were assembled again in scooters not reported as stolen which were then sold.
So far National Police officers have recovered 19 scooters, seven of them untouched and the rest disassembled.