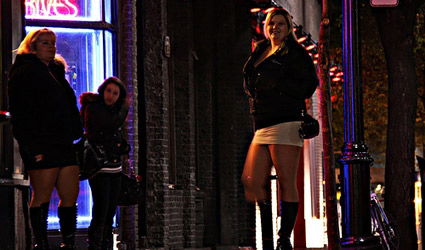 THE trial against a network that allegedly drugged and forced young women into prostitution has started in Palma Provincial Court.
A total of 11 people have been accused of being part of this ring, and are facing  a total of 155 years in prison.
The case was uncovered after a young girl, aged 16, died of a drug overdose on September 25, 2011.
From that incident police discovered  a network that caught teenage girls to make them work as prostitutes in the intersection between calle Pascual Ribot and avenida San Fernando.
According to the Prosecutor's Office, the main accused, a woman aged 36, won the victim's trust by becoming their friend.  She gained control over the girls by introducing them to cocaine.  After that, she got in touch with men who paid to have sexual relationships with the victims, the Prosecutor's Office added.
At least four girls, one of them mentally impaired, fell victims to this network.  Three of the men accused said they didn't know one of the girls was mentally impaired, claiming she was 'normal.'  Likewise, two other accused said they had relationships with the girls not knowing they were underage.