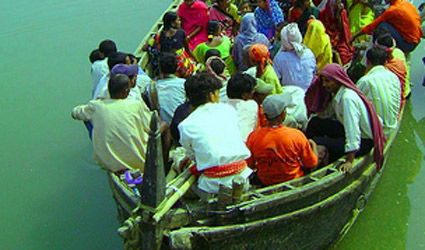 COASTGUARDS rescued 53 people from a boat last Sunday.
The boatload, including eight women and three children, was located about 10 miles off the island of Alboran. The occupants were suffering hypothermia due to the boat being 'full of water'.
Rescue services launched a search after receiving a call on Sunday morning from Morocco warning that an illegal boat had left from the town of Nador.
A helicopter located the boat on Sunday afternoon, and once rescued, the 53 people on board were taken to the port of Motril (Granada).