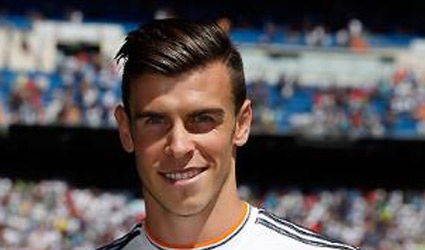 GARETH BALE has started to pay back some of his price tag with a 'real' hat trick in the 4-0 Real Madrid home win against Valladolid.
He scored with his right foot, left foot and header in the win that saw his team close to within three points of Barcelona at the top.
The Catalans suffered a surprise 0-1 defeat at Athletic Bilbao, but they stay on top on goal difference from Atletico Madrid who beat Elche 2-0.
Other winners in round 15 were Celta Vigo, Sevilla, Valencia, Getafe, and real Sociedad.
Malaga managed a draw at high-fliers Villarreal, raising hopes their dismal run (five defeats in seven prior to this match) might be finally at an end. Almeria suffered a 3-1 loss away to Celta.