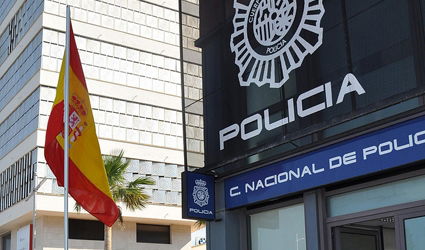 THREE people have been arrested accused of robbing two women aged 100 and 93 at their Palma home.
Police sources said that a man covered with a hood and a scarf, burst into women's home late at night. He then pushed and locked the two ladies in the bathroom before stealing jewels and valuables valued at €5,000.
The victims, who suffered several cuts during the assaults, reported the events to the National Police.
The Assaults department from the National Police managed to solve the case in less than 48 hours. The detectives suspected that the robber had previous information about the house and where the jewels were located.
So they tailed a woman who had worked as a maid for the older women and caught her apparently trying to sell the objects in a pawnshop. The maid and her sister, Spanish nationals aged 20 and 22, and a Colombian man, aged 26, were arrested.