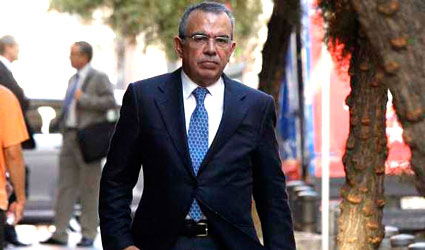 REMANDED Roberto Lopez Abad, former managing director of CAM bank was released on €1.5 million bail. Accused by the national high court in Madrid of fraud, money-laundering and tax evasion, he was remanded because of the "strong possibility" that he would leave Spain. 
The former executive remained in prison for six days while his legal team and family tried unsuccessfully to find a guarantor for the necessary loan.
A request for the money was made to Sabadell which acquired CAM for €1 some months after it was nationalised in 2011.  The application was turned down on the grounds that the request was "inopportune."
Lopez Abad finally paid in cash, although the source of the money was not revealed.