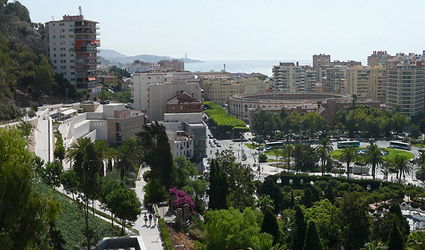 NATIONAL POLICE are investigating an attack against the owner of a bar in La Malagueta.
According to the victim and witnesses, a group of approximately 15 youths believed to be under 18 started a fight with him and one of the waiters for no apparent reason.
They were reportedly in the street shouting and insulting passers-by, and when the last clients left the bar, they began knocking over parked motorbikes, and throwing tables, chairs, flowerpots and other items at the bar.
The owner went outside to stop them and was beaten. He received an injury to the head which needed seven stitches, and his employee, who came to his assistance, was also injured.
Police say that the same group had been causing problems in the area all night, and that witnesses say that they didn't appear to be drunk.