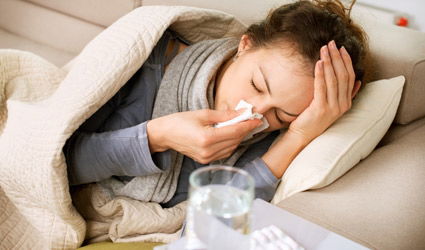 WITH the peak flu season nearly here it is important to know how to avoid the potentially lethal virus.
For a start it helps to know the places to avoid and steps you can take to lower the risk.
And health authorities throughout Spain have launched their annual vaccination programme for those at most risk.
They include older people, children aged two to three, people suffering from asthma plus various other vulnerable groups.
Symptoms of flu are high fever, coughs, sore throat and aching muscles, but it should not be confused with a heavy cold.
 The latest flu survey says that bus travel doesn't increase the risk of catching flu. People are more likely to catch it from children, especially during the school term.
Flu is not only debilitating (it can take a week or two to recover from it) but can be dangerous for older people and those with weak immune systems. Flu can also trigger heart attacks and vaccines should be given to those people aged between 50 and 64 with a high risk of heart disease.
Try to stay away from sick people, difficult as it may be.
People can be contagious for 24 to 48 hours before they feel ill and five days afterwards. Doctors advise that the risk can be reduced by washing hands thoroughly and often. Eating and sleeping well and exercising may make getting infected less likely too.