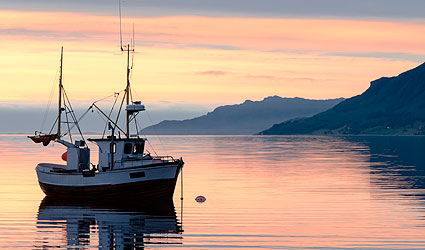 CALPE'S fishing fleet remained in port recently, but not because of bad weather. The 14 trawlers were protesting at "constant inspections," explained Juan Perez, who heads the local fishing guild.
 "We aren't protesting about the inspections but their severity," he explained. Inspections by a Spanish Navy patrol boat can last two hours and they occur at 9 or 10am when the trawlers are busiest. 
"It's like closing down a factory with production at its height," complained Perez.
Guardia Civil patrol boats also check the trawlers. Their inspections are so stringent that they want skippers to tell them the exact weight of their catches, down to the last gramme, Perez said.
"They look at the size of the fish. We know whiting should measure 20 centimetres but we're fined if they find one that is 19.5 centimetres," he added.  The boats have only just started going out again after the October close season but "aren't earning a cent"  because prices are rock-bottom and some fish do not find buyers.  "Out of 2,000 boxes of fish recently, we had to withdraw 230 because they did not sell," Perez said.