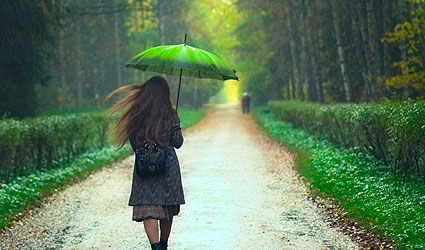 DRASTIC changes to weather temperatures in Mallorca this autumn have sent locals running for their wellies. Rainfall has barely stopped for the past week, with the equivalent of four months of November rain in just one week. 
"About a week ago, a mass of cold air came in from the Arctic, causing a cyclone that has persisted," explained Miquel Angel Gili, from the Regional Meteorological Agency. "We have been lucky that October and November have been so warm, but when the lower temperatures arrived, a clash of air masses resulted in the storm we experienced."  The rain is expected to continue until at least Sunday.
The strongest wind and rain and lowest temperatures were registered yesterday in Escorca. There were 80.8 litres of rainfall per square metre, with winds of up to 62 kilometres an hour and temperatures as low as 1.7 degrees Celsius.