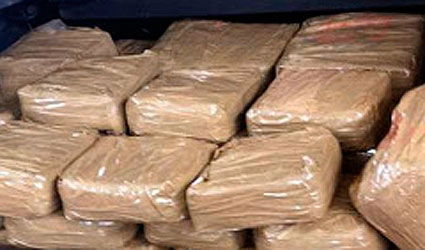 SIX members of a network which brought hashish to Malaga by boat from Morocco have been sentenced to 21 years in total in prison. Each of them has been sentenced to pay €1 million in fines.
In the first half of 2012, they transported the drugs to a boatyard in the Axarquia area which was managed by one of them. Their phones were tapped and police learned who directed the operations, contacted the providers, agreed the quantities and prices, and decided when the drugs would be transported to Spain. 
In July 2012, they were due to pick up a shipment of 440 kilos of hashish. They were initially unable to locate the boat carrying the drugs and when they did, it had already been intercepted by the police, leading to the arrests.