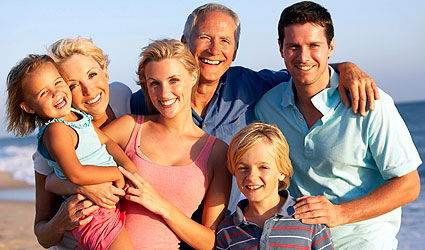 LIVING as an Expat abroad can certainly come with its advantages.  With many people coming from the UK to enjoy the weather and the lifestyle, quite often other possible advantages are overlooked, particularly when it comes to finances.
One area we are often asked to look at is how to best manage the pension that has been built up over the years. If coming from the UK, one option may be to look at the use of a QROPS scheme.
Qualifying Recognised Overseas Pension Schemes (QROPS) are overseas pensions schemes that HMRC have authorised for use by those expats living abroad. Whilst we would not say they are the correct option for everyone, they are certainly worth considering. 
QROPS were designed with cross-border regulations in mind and therefore provide a number of benefits to those living abroad that may not be available to those in the UK.
Depending on the country the QROPS is set up, these benefits may relate to the age that the pension may be drawn, the amount available to the member at the commencement of drawdown, the amount of tax payable on the pension income, removing impact of death charge after drawdown, elimination of tax on exceeding the lifetime allowance etc. 
One other point that often causes concern is that a UK pension often remains in Sterling and therefore pays in Sterling. With a QROPS, a member may choose their local currency for their pension scheme which eliminates the very real risk of losing money due to fluctuating exchange rates. 
QROPS also offers a wider choice of investment vehicles and this can be useful if the client wants to invest in assets that fit the currency and inflation regime of the region they want to retire to.
At Trafalgar International we are a fully licensed and regulated financial advisory firm with many years of experience. We have a number of offices throughout Europe together with our local office in Palma.
As mentioned, each client is an individual therefore before proceeding with any scheme you should always seek impartial, professional advice based on a full understanding of your current and future plans and circumstances. 
For more information: www.trafalgar-international.com, [email protected] , 871 946 761