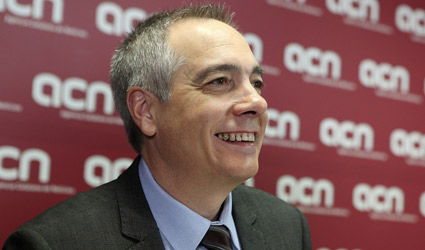 THE PSC, Cataluña's socialist party, merged with the PSOE in 1977.
Like any Spanish bride, it kept its own name and cohabited without too many problems until the separatist question reared its head. 
Many PSC politicians and voters want a right-to-decide referendum but after much soul-searching the PSC has abandoned the independence route.
Pere Navarro, PSC secretary general, announced that the party "will oppose any initiative in favour of Cataluña's self-determination not first agreed with the Spanish institutions."
Navarro knows that agreement, amounting to permission, is unlikely to be forthcoming.   His decision could lose votes for the PSC but backing independence would lose the PSOE many more outside Cataluña where there is scant sympathy for self-determination.
The PSOE has enough on its plate just now.  It cannot capitalise on the government's unpopularity, its party image is no better than the PP's and it needs a charismatic leader.
If the PSOE is to have more problems to contend with, they should at least be of its own making, not Cataluña's.