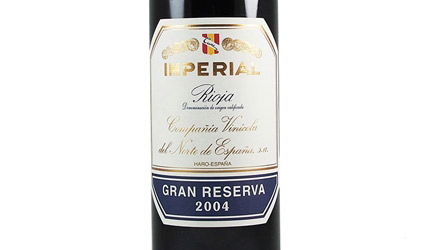 A SPANISH wine has been named the best in the world by specialist magazine Wine Spectator.
The winning Rioja, the Imperial Gran Reserva 2004 from the CVNE winery is the first Spanish wine to top the list, according to the executive director of Wine Spectator, Thomas Matthews.
This year, their critics have analysed 25,000 wines, testing the quality, price, availability and the emotional factor.
Second on the list was a Bordeaux, the 2010 Chateau Canon-La Gaffeliere, and third was Evestad's 2010 Domaine Serene from Oregon, USA.
The CVNE Gran Reserva 2004, of which 4,000 crates were produced, got 95 points out of 100, meaning it is readily available, and costs the equivalent of €46 in the USA, which is not considered to be expensive. Critics said it reaches the balance between tradition and modernity, which they believe is what people want nowadays.
It is made with Tempranillo, Mazuelo and Graciano grapes and matured in barrels of American and French oak.
The winery was founded in 1879 in Haro, La Rioja, and has belonged to the same family for five generations. It full name is the Wine Company of Northern Spain. Their labels show CVNE written as 'Cune'.
Haro has some 12,000 inhabitants and it is known to have been the first Spanish city to have public electric lighting in all its streets in the 1890s, not long after Paris or London.