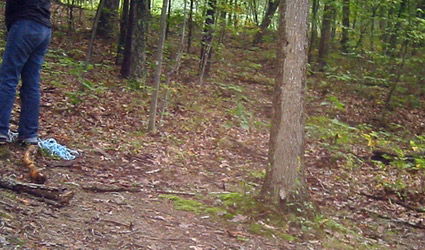 A WOMAN, 22, has been arrested for reporting that she was abducted and tied to a tree in order to incriminate her ex-boyfriend.
The woman and her current boyfriend went to the Local Police claiming that the day before she had been abducted by two men who took her to Campanillas, Malaga, where she claimed she had been attacked. She did not specify how but said she intended to lodge a complaint once she had been treated by a doctor.
The case was handed over to the National Police, whom she told that she had received a threatening text the previous day.
She claimed it said she should tell her boyfriend to go to a specific location. She added that the two people had tied her up, blindfolded her and tied her to a tree with objects she gave to the police, including rope, a chain, a lead and fake handcuffs. She said she had been abandoned, but managed to get free and call her boyfriend.
She also claimed to have received messages via social networking sites threatening her, her brother and her boyfriend, and suggested her ex-boyfriend had sent them, as well as saying he wanted to meet her current boyfriend and attack him.
Finding no evidence of the attack, the police took another statement from her and she eventually admitted she had fabricated everything, including the messages. She went to the countryside, tied herself to a tree and called her boyfriend.
She had created false profiles on social networking sites to send the messages, attempting to incriminate her ex.