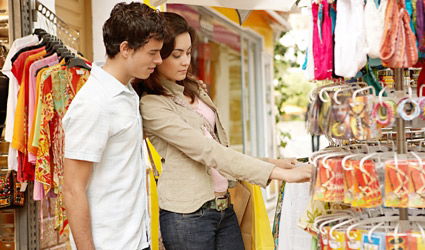 THE Balearic Islands led the way for retail sales last month, with an 8.1 per cent rise from the same month in 2012.
Employment in the retail sector also increased by 0.8 per cent, according to the National Institute of Statistics, meaning the island showed some of the best results in Spain for the month, beaten only by the Canary Islands.
At a national level, retail sales fell by 0.6 per cent in October, and employment in the sector fell by 1.9 per cent. They had risen in September for the first time in more than three years, but now the summer season is over, small businesses have seen sales drop.
Throughout Spain, the only retailers which saw sales rise in October were large chains, and the worst affected were those in large shopping centres, with sales down by 1.8 per cent.