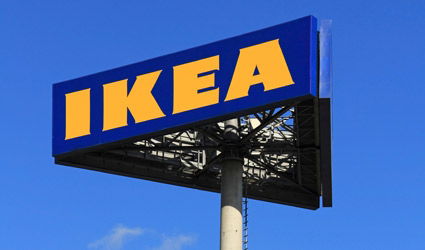 ALICANTE city's Rabasa Plan was annulled by the courts last May.
The project, which included an Ikea in the city's Rabasa district, was flawed with irregularities judges decided in several separate rulings.
Nevertheless, Alicante city hall wants Ikea and Ikea still wants Alicante but prefers the Rabasa site to other options.
The council has solved the problem with a Strategic Territory Enactment (ATE) that eliminates the 13,000 planned homes but allows Ikea to remain in Rabasa.
Ikea and a shopping centre will occupy 300,000 square metres of the 2.3 million square metre site, with another120,000 square metres allocated to restaurants, offices and commercial buildings.  A further140,000 square metres set aside for a technology estate could be used for Alicante University expansion.
The regional government is now considering the ATE proposal, which Urban Planning councillor, Marta Garcia-Romeu is confident will be approved within a month.
The city council is crossing its fingers.  It would receive €90 million for Ikea's building permit and other dues, plus an annual €4.5 million in IBI rates and other taxes.  The centre would also provide 9,000 direct and indirect jobs.