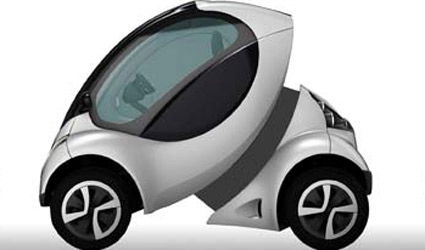 A FOLD-UP electric two seater car developed in Spain was on display at the Tokyo Motor Show this year.
The Hiriko car can be folded, reducing the length of the car by one metre, to allow for easy parking.  It has been developed with the combined support of AFYPAIDA (Association for the promotion and support of industrial activities and motor sports), the Massachusetts Institute of Technology and Dennokin, the Basque Centre for Innovation.
The Hiroko is the first 100 per cent electric car to have been developed. The project began in 2010.