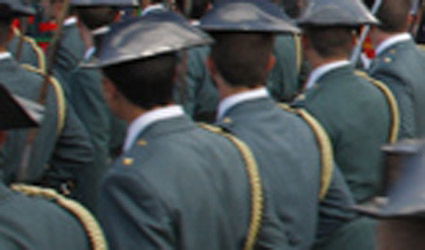 A GUARDIA CIVIL officer has been suspended for a year for informing a friend who was smuggling drugs that he was under investigation.
The officer, who was with Marbella Drugs Squad, has also been sentenced to pay a fine of €2,880.
In March 2001, the Guardia Civil discovered that large quantities of hashish were being brought to Spain from Africa and then sent to other countries. They were aware of the imminent arrival of several shipments, including one of 2,000 kilos of hashish. The officer told his friend via mobile phone, internet and in person that he was under investigation.
Four more people have been sentenced to nine months in prison for trafficking drugs, two others to five months and four to six weeks for covering up the crimes.