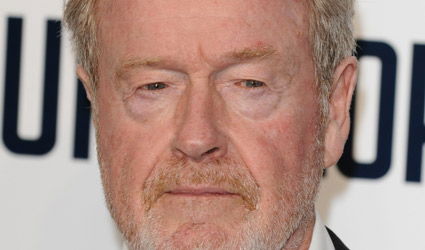 TWO charter flights left Almeria airport on Friday bound for Fuerteventura with more than 450 members of the cast and crew of Exodus on board.
The blockbuster film is moving into the third phase of shooting. Phase one started in London in September. A ship loaded with props and sets has also set sail from Almeria port heading for the Canary Islands.
Sir Ridley Scott (pictured) did not leave without saying a big 'Thank you' for the hospitality of the people of Almeria. In the end he was unable to unveil his star in the walk of fame due to the tight schedule.