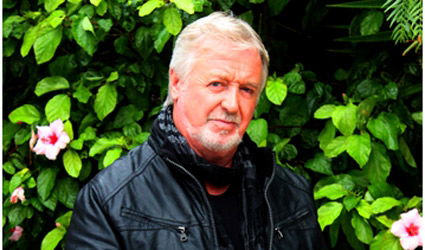 David Jones found unlikely employment as a personal bodyguard to an American millionaire and entrepreneur, travelling throughout Europe. Upon reaching Portugal he left this employment, (fired) met and married his Portuguese wife. David has four children from that marriage, three living in Portugal and one in the UK. He later returned to London and joined the London Fire and Rescue Service, serving for a further eleven years. It was during this time that he had the idea to develop the children's character Fireman Sam, now an international success as a children's TV series. 
His latest novel Trevelyan reflects his deep knowledge of the British army and his love of adventure. Nick Trevelyan fulfils a childhood dream to become a commissioned officer in the British Army, but his career is shattered by a series of explosive encounters with an aristocratic fellow officer.
When forced to resign his commission Nick takes time to ponder his future staying with a friend in the Algarve, where he eventually discovers an unlikely talent. Returning to London he begins to exploit his new found skills – not necessarily in a legal manner. 
David S. Jones' highly entertaining novel explores the highs and lows of Nick Trevelyan's life of intrigue, beautiful women and espionage right up to its nail-biting finale. Available to buy from www.austinmacauley.com