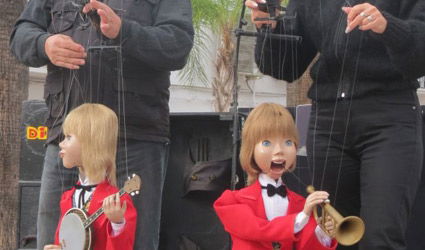 WHAT to give the man or woman who has everything?
As Christmas approaches, the annual problem returns to plague present-givers but the Alicante craft association Amata has a solution.
Each week its craftspeople set up between 10 and 15 stalls in La Nucia's Plaça dels Musics, a turning off the main road.
They produce items that are rarely seen in shops.  They might be encountered in a gallery, Amata agrees, but not at these prices.
Everything on sale is genuine craftwork or, as Amata's registered slogan puts it, "Artesania de autor."
Silver jewellery, steampunk jewellery, hand-painted cushions and wall-hangings make a welcome change from the inevitable ties, socks, silk scarves and bath oil.
So too do the hand-bound books, pottery, wrought iron, pottery and other creations offered at the market.
The musical puppets Maxi and Dixi are another of the market's attractions and are usually there most Sundays to enliven proceedings. 
For more information (also in English) ring 639 979 678.