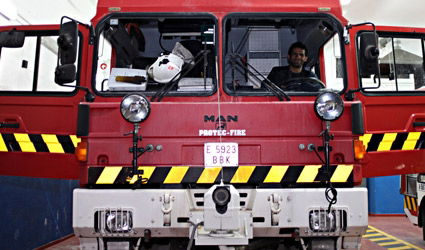 FIREMEN came to the rescue of an alleged burglar and two police officers who had arrested him on the balcony of a hotel in Palma.
A security guard who was in the car park alerted the police that a man, 28, had accessed the hotel in the early hours of the morning.
They all got to the balcony by climbing up the outside of the building, as the hotel was closed to the public, and the burglar had forced open the window to enter one of the rooms. He stole five ashtrays and a candle.
After finding themselves unable to get back down, they had to call the firemen who used a ladder to rescue them.