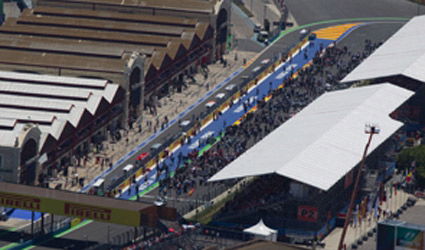 THE regional vice-president Jose Ciscar confirmed what everybody already knew.
Valencia is not included in the Formula I Grand Prix calendar for 2014.  "Unless," Ciscar added, "there is a major last-minute surprise."
As yet no date has been given for announcing the definitive calendar, claimed the vice-president. Whatever the date, this is expected to confirm the cancellation agreement between the regional government and Formula I supremo Bernie Ecclestone. 
Nor will there be anything to pay, insisted Ciscar who is also spokesman for the Consell, the regional government's equivalent to a Cabinet.
Some weeks back the Generalitat's president Alberto Fabra met Ecclestone in London, hoping to thrash out a deal. 
This failed to materialise, although Ecclestone allegedly told Fabra that he would prefer to have only one Spanish Grand Prix race and would have liked it to be held in Valencia.