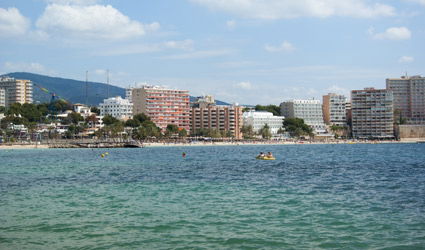 ALMOST 94 per cent of hotels in Palma city will remain open off season.
According to the Mallorca Hoteliers Federation, occupancy levels are expected to reach 50 per cent, similar to last year.
However, last year, only 91 per cent of hotels remained open throughout the autumn and winter months.
The federation reports that there will also 11 per cent more hotels open on Palma Beach than there were last year. The area has 40,000 of the 47,000 hotel beds available in Palma. This month, one in three hotels in the beach area remained open and December is expected to be the same.
Meanwhile, the new president of Palma Port Authorities, Alberto Pons, has said that the building which formerly harboured the port administration offices, would be the perfect place for a hotel. A study is being carried out to determine whether this would be possible and if it goes ahead, the project would be put out for public tender. Pons has contacted Palma City Hall which would need to allow the building to be used for other purposes apart from offices.