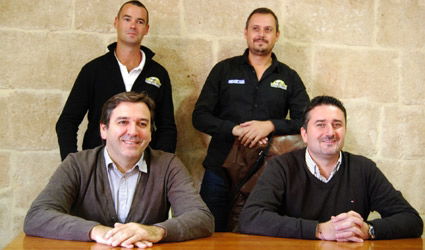 JAVEA is the starting point for this year's Maroc Challenge.
The cars will be checked and registered tomorrow (Friday) before drivers make for Almeria on Saturday where they will embark for Nador (Morocco).
Competitors from Italy, France, Denmark, Portugal and Ukraine are converging on Javea where they will spend the pre-race day together, ending with a party at Socco discotheque.
In front of the Arenal, residents and visitors will have the chance of inspecting at close quarters the vehicles that hope to finish the 2,000 kilometre route over tracks, side roads and the desert.
The Maroc Challenge is a low-cost rally for drivers without financial backing or sponsors.  All cars must be at least 16 years old and elderly off-roaders and even souped-up runabouts are amongst entries.  
The Challenge also has a humanitarian purpose, as participants take school materials, clothes and toys to distribute in the villages they cross during their journey.
The rally also bring benefits to Javea, pointed out Tourism councillor Antonio Miragall as it is an autumn event and encourages visitors to visit the town during the low season.