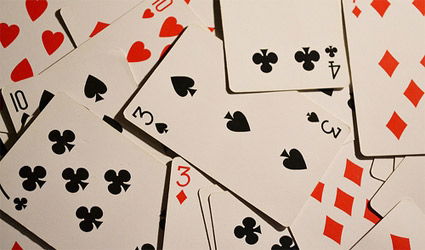 THE Police Unit attached to the Junta de Andalucia (regional government) has closed down an illegal gambling card game in El Ejido.
The card game called 'Giley', was taking place in a public place.
Police officers found eight people around a table taking part in a game of 'Giley', and seized €1,185 in cash, reported the Junta in a statement.
The Junta will start court proceedings against the game organiser for breaking the gaming and betting rules.
In its efforts against illegal gambling, the attached police unit has made a total of 217 inspections in the province of Almeria and has made 409 complaints in the first half of 2013.