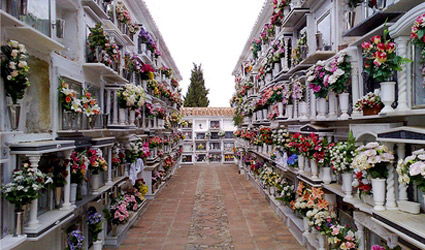 IN 2017 there will be more deaths than births, for the first time in history. 
The country will lose 2.6 million inhabitants, or 5.6 per cent, in the next 10 years if the current trend continues. The population  will be reduced to 44.1 million  by 2023.  The decrease in birth rate and the increased aging population mean that in 2017 Spain will have more deaths than births.
The reduction in births will be due to the lower numbers of women of a fertile age. The number of women born during the recession in the late eighties and nineties was lower than average. Therefore the number of women between 15 and 49 will be reducted to 1.9 million (17 per cent) in ten years.
This outcome may be affected by a slight increase in the fertility of women in the next few years. The average number of children per woman will be up to 1.41 per cent by 2022, compared to 1.34 at the moment.
On the other hand, life expectancy will go up to 81.8 years in men and 87 in women, an expected increase of 2.5 and 1.9 years respectively. 
The decrease in population is concentrated amongst 20 to 49 year-olds, which is expected to reduce to 4.7 million with a decade (22.7 per cent).  The number of dependents, that is people below the age of 16 or over the age of 64, is expected to increase from 51 per cent now to 59.2 per cent in 2023.
The number of deaths will continue to increase as a consequence of the aging population.  Therefore during the period 2013 to 2022, there will be nearly 4.1 million deaths registered, that is 6.2 per cent more than between 2003 and 2012.
In ten of the seventeen communities, the total number of deaths will be higher than the number of births in the next decade, these are Asturias, Galicia, Castilla y Leon, Cantabria, Basque Country, Aragon, Extremadura, La Rioja, Valencia and the Canary Islands.