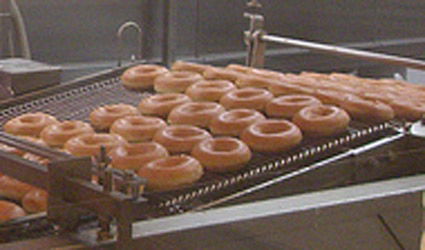 THE 94 PANRICO distributors in the Malaga province are on an indefinite strike to demand that the company pays them the commission due from sales in the last month. 
They state that they have been paying their expenses out of their own pocket for days.  In Malaga there is around €70,000 spent daily on these bakery products, according to the distributors.
The self employed  Panrico Donut workers from Malaga and San Pedro de Alcantara are on strike "as a consequence of the company not paying the expenses for the work carried out."  The workers can no longer afford to  use their own money for deliveries and plan to maintain the strike action until they are paid, as had been promised and by Carlos Gila, the company's representative.
"Behind this failure to comply, they appear to be using hidden measures, to force cutbacks of between €8 and €9 million on a nacional level and losing around 300 self employed workers", according to the spokesman for the distributors, Carlos Soliver.
There are currently 1,749 Panrico distributors in Spain, of which there are 94 in Malaga.