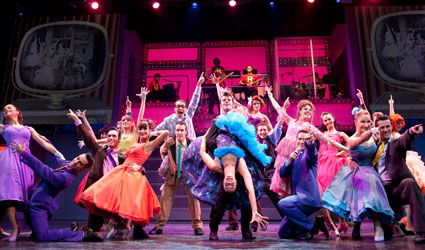 Grease visits
THE Cervantes theatre will soon open its doors to 'Grease: The Musical'. 
The Malaga Theatre Festival will take in the show for eight performances between February 6 and 10.
The classic, and ambitious, rock and roll show will see more than 40 artists on stage in what is promised to be a 'technical showcase never seen before'.
This staging of the show first hit the boards in November 2011 in Barcelona and is now moving to Madrid's Nuevo Apolo Theatre in December before going on tour around Spain
Tickets will be available for purchase soon at the usual selling points and also at the Cervante's box office.