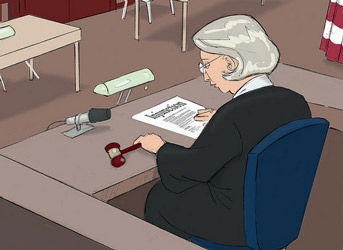 A WOMAN posed as a judge and allegedly raked in €40,000 from people willing to pay for 'judicial favours'.
Police say the woman promised to influence legal proceedings her victims were involved in for cash payments.
The suspect, aged 53, is now in custody charged with fraud and embezzlement.
Several complaints from the defrauded were made to police. They launched an investigation which led them to the suspect, who is now due to appear before a real judge.