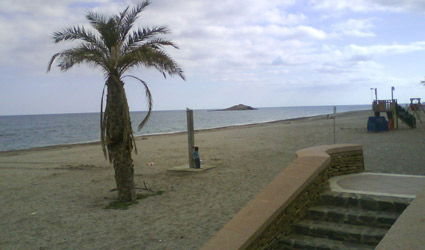 SCHOOL CHILDREN from three different schools have been learning about caring for the coast.
Carboneras Town Hall, in conjunction with two local diving schools, organised the activity which began with a small introductory talk about the importance of keeping  the coast clean. The children, accompanied by monitors, teachers and civil protection volunteers, then visited the beaches to check their condition and assisted in a clean up operation.
Once the litter collection had been made, monitors  explained how these elements  affect the sea.The students also had a meal provided by the town hall. Councillor Beatriz Hernandez made a very positive assessment of the workshop because it ensures that "in addition to what children are learning, they have a great time during the hour and a half that the  activity lasts."
Participants were given caps, gloves and bags to carry out the programme.