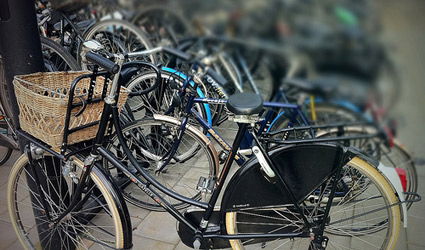 MORE than 600 people on bicycles, roller skates and scooters took part in the second Almeria 'march on wheels'.
The event was organised by the Department of Social Affairs of the City of Almeria, to celebrate 'world no alcohol day'.
The city's mayor, Luis Rogelio Rodriguez Comendador, was charged with the reading of the manifesto of the  no alcohol day, which highlighted the importance of the prevention of drinking from an early age. "Activities like today are fundamental in educating people and getting them to reflect on the risks associated with alcohol consumption," he said.
Bicycles, skates, scooters and even pushchairs were used by more than 600 Almerienses taking a tour that ran between the Plaza de Las Velas up to the junction with calle Murcia  where they continued down the Rambla returning  to Plaza de las Velas again.
After the tour, which consisted of five laps, all participants were able to try out different alcohol-free drinks.