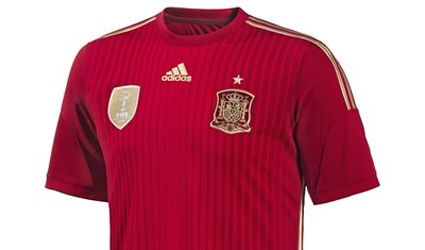 Match between South Africa and Spain declared invalid by FIFA, due to excess of player changes from the Spanish team manager.
FIFA has declared the South Africa-Spain (1-0) match invalid for the purposes of ranking due to the Spanish team making one more change than allowed, according to sources from the organising body speaking on South African radio's Eyewitness News.
Thus, the match result will not count towards the FIFA world rankings.
The Spanish national side exceeded the six agreed substitutions by sending Pepe Reina on in the second half to replace the injured Victor Valdes, and thereby avoid the situation of a field player having to cover the goalkeeper's position.
The change led to a showdown between South Africa's national team coach, Gordon Igesund, and several members of the Spanish team. After the game, Igesund explained that he had not been opposed to the substitution being made, but that he felt it was a matter for the referee to decide on rather than him.
Spain's team coach, Vicente del Bosque, thanked the South African team for accepting Reina's entrance in the field and said "sportsmanship" was the reason for making an exception in the rules.