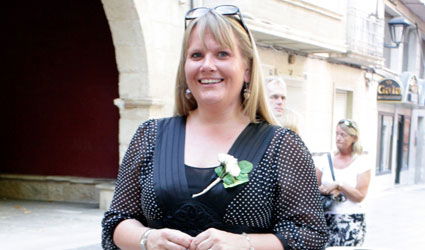 A FRAUDSTER has been jailed for five-and-a-half years after many of her Costa Blanca victims lost their life savings in a €2million scam.
Caryn Bates, aged 41 and her half brother, Matthew Sullivan, aged 53, who was given seven years, have been sentenced at Maidstone Crown Court, Kent, UK. They conned their friends in both the UK and the Costa Blanca into handing over thousands of pounds to their bogus company World Trading, promising high returns on their investments.
One such investor was Peter Harding. He met Caryn in 2005 when she was his neighbour in Aspe. A former bank manager, Bates spoke with Peter about a 'fantastic investment scheme' using the currency market. Peter said: "I made an investment and got 2.5-3 per cent back as she said I would, so I never once thought it was a scam." Bates later left Aspe and moved to Catral.
In the course of the next five years Peter believes he invested around €140,000 including his mother's inheritance. However, whilst on holiday in Canada and trying to release funds, concerns began to arise: "They left me high and dry and that is when I knew something was wrong."
Posting a simple message on a local web forum prompted a flood of enquiries from other investors in the Costa Blanca and UK which led to a UK police enquiry by the serious fraud unit. It is thought they scammed more than 40 people.
As she starts her prison sentence Peter and other investors are unsure if they will ever see any of their money again: "I can't believe how gullible I was: I classed her as friend."