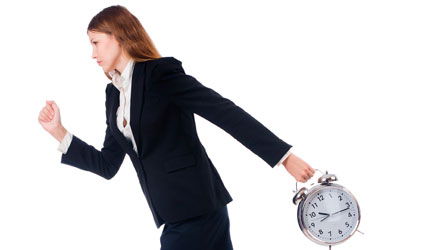 HOW good are you at juggling?
Are you a mother with a super-satisfying power job, which earns you praise and cash in equal measure? And do you still find time to prepare nutritious home-cooked meals for the kids you drop and collect at school every day, never forgetting or missing any important event in their lives and finding time to help them with their homework as well as a nighttime story?
Oh, and your home is an oasis of cleanliness and calm. No staff required. 
If this is you, then congratulations. You may be the only person in the world to 'have it all'. Before having children, I was convinced this would be me, which must have amused mother nature no end. As Oprah Winfrey says: "You can have it all, just not at the same time." Being an expat mother makes getting even a remote semblance of having it all even more unlikely, without a support network of family to rely on and with fulfilling work opportunities limited.
So, it was with some disappointment I saw the Hollywood version of an excellent book on the subject, 'I don't know how she does it?' written by English journalist and writer, Alison Pearson.
In the book, the working mother faces all the trials and tribulations this brings – feeling inadequate both at home and at work, never able to give 100 per cent you are bound to fall short.
The novel is funny, truthful and gritty, ending in the-less-than saintlike main character making a choice between work and family. The US-produced film, while entertaining, perpetuates that you can and should have it all, despite the book's original message. 
Real life is not so simple. 'Have it all' and you will scarcely see the kids, who will be largely raised by nannies (since stay at home daddies are still a rarity), or opt to become 'just mum' despite the years of studying and pre-kids work as doctor, banker or engineer.
By the time your nest is empty, and you could dedicate yourself fully to a career again, you will probably be past your employ-by date and your skills antiquated. 
At this stage, you may be left with feelings of sadness, loneliness and uselessness. If you had chosen career, this junction would be of little consequence, but for those who stayed with the family it can be a fraught time.
Psychologists urge so-called 'empty-nesters' to reconnect with life again – by learning a new skill, taking a course in something that really interests you and travelling now that there is no one left to cook for, mentor and guide (other than your husband, who can either join you or fend for himself for a while). Travelling alone is not as difficult as it sounds – there are many alternatives these days – from yoga retreats to educational tours of China or cooking trips to Italy.
One friend who found herself in this situation retrained as a psychotherapist, having already practiced by counselling the children all those years. Or why not follow through on a business idea you've been considering? Now could be the time to set up that boutique, restaurant or take up day trading on the stock exchange from home. If you still can't face that empty nest, take advice from that wise woman Dorothy Parker, who once suggested that, "The best way to keep children at home is to make the home atmosphere pleasant, and let the air out of the tires."