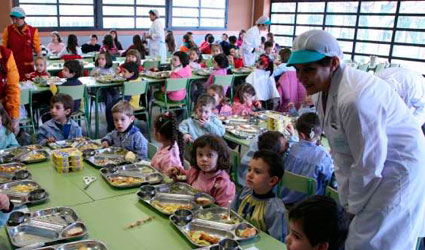 SAN JUAN town hall has approved all applications for subsidised school lunches. Although the majority of the 327 requests were granted by the regional government's Education department, the Generalitat ruled that 85 were ineligible.  
These will be covered by the town hall, announced local Education councillor Javier Yebes. Sixty per cent of the Generalitat grants were for the maximum €420, with the remainder receiving 70 per cent. San Juan will pay 55 per cent towards the meals of those turned down.
Having spent €24,500 of its €27,300 meal's budget, the balance will go to local Parents' Associations for school materials, Yebes said.