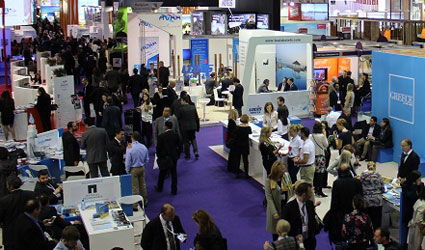 THE government delegate for Almeria Tourism, Javier Garcia, has returned from London, where he visited the World Travel Market with 'good feelings'.
He said that the province has been sold in a positive light, but noted that in meetings and discussions with tour operators and people involved in this sector, the issue of the recent demolition of illegal houses in Cantoria was raised. Therefore, the presence of the tourist board had been very important.
Garcia said that British tourism has dropped by 17 per cent in Spain, although in Almeria it is growing. The British are visiting less, but of those that do, many choose to come to Almeria.
At the World Travel Market, Garcia held a meeting with the delegate of the Junta de Andalucia in Almeria, Sonia Ferrer, and the Minister of Tourism, Rafael Rodriguez where he asked for the Junta to be more generous with the province in the design of tourism promotion campaigns "We pointed out that we would like Almeria to have more of a starring role," he said.
"Ferrer  recognised that we make the most of the money  given to Almeria by the Junta for promoting tourism and the hard  work made  to consolidate the  brand 'Costa de Almería' in all tourist areas. Garcia said that the president was receptive to working together.